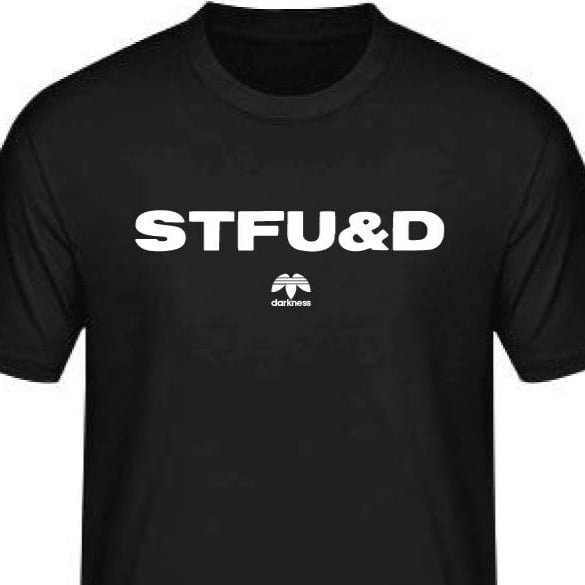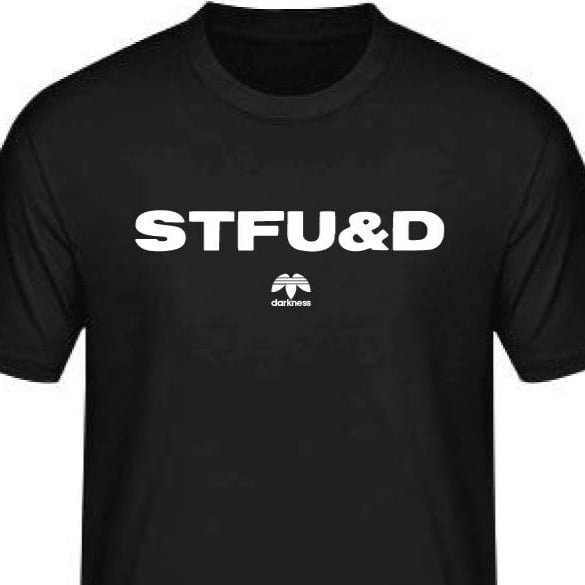 STFU&D
$22.00
The second in the Darkness series of tees celebrating true underground dancefloor aesthetics.
The initial run of the STFU&D tees are produced using Discharge Printing, a screen printing process which removes the shirt's dye instead of printing a color on top of the shirt, similar to bleaching a garment. It results in an extremely soft print with little-to-no feel, and is a great way to achieve bright opaque color dark garments. This ultimate light touch feel is appreciated by dancers and other active people doing fun stuff that makes them sweat!
NEW!!! $5.00 FLAT RATE SHIPPING!
Order all you want and shipping maxes out at $5.00
(US only)
If you encounter issues in ordering please email [email protected] and we'll sort that isht out.